Meet Our Team at River Mist Transcription Services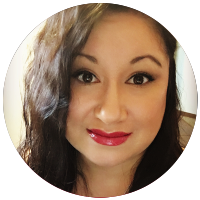 Christine Duncan
QUALITY CONTROL SPECIALIST
Christine's work experience includes many years in the banking, securities, entertainment and recording industries. Born and raised on Long Island, New York, Christine also spent 17 years in Los Angeles as a musician and recording artist. Her transcription experience began in L.A. in 1996, coupled with employment as a script continuity writer for HBO, Showtime, and various companies in the motion picture industry. Currently, Christine resides with her husband and children in Wilmington, Delaware.
Cheryl Morrison
QUALITY CONTROL SPECIALIST
Cheryl Morrison has over 35 years of experience in the administrative field, including positions as a medical transcriptionist, office manager, quality assurance coordinator, and grant-writing assistant. In addition to transcription agencies, she's worked for a real estate company, medical marketing agency, advertising firm, and many years in a non-profit substance abuse treatment agency. Coupled with her degrees in Psychology and Business Administration, she has a strong overview of, and experience with, the unique needs of different industries. Cheryl is a born-and-raised New Englander, still living in Massachusetts. She has been with J.S. Martin Transcriptions Services since 2000.